SENSE
Sense is a 6-song EP of songs I made for my music project, The Sea & The Mother, recorded with Barry Brusseau for his micro-label Gorbie International Records. Barry and I struck a creative barter: in exchange for his recording my songs, I would edit a book of his poems. We worked for 4 years on this exchange, taking the time we needed. We recorded the songs in our living rooms and in a falling down abandoned house on the outskirts of Portland, Oregon, the former family home of our good friend Jon Ransom. The space was full of ghostly sounds, not to mention the odd array of fake stuffed animals and leaves gathering in corners. The songs are reflective of that ghostly, hypnotic, neglected, and dream-like place. Elements of folk, electronica, and space. We mixed the album at Barry's house and at my dining room table.
These songs are small emotional territories I have passed through. They are quiet-big spaces sometimes I believe I'll be lost in forever, but in actuality the space of a song is always fleeting. They are feeling spaces. Sometimes the feelings make sense, sometimes they and the whole world altogether don't.
A beautifully letterpress-printed cassette package of the album is available only via the Gorbie International Records online shop or at Beacon Sound record store in Portland, OR. Cassettes come with a digital download code for the 6-song EP album + 2 bonus tracks.
Barry also hand-made a very limited number of lathe-cut 8-inch records containing two songs from the EP, and these are available via his specialty Gorbie Lathe Cuts label.
You can also purchase a combo package of SENSE along with Barry's book, THIS PICTURE IS A DREAM.
TRACK LIST:
1. Precarious
2. Fiber
3. Submission (w. guest vocals by Steve Hefter/St. Even)
4. Hurry
5. Sense
6. Fade Into You (Mazzy Star cover)
w/ Bonus Tracks :
1. Trade (live demo)
2. Sense (acoustic version)
ALBUM CREDITS:
Vocals, guitar, piano - Dao Strom
Electric Guitars, Ambience, E-bow, Moog - Barry Brusseau
Guest Vocals on Track 3 - Steve Hefter/St. Even
Drums on Track 4 - Tim Ward
Bass on Bonus Track 1 - William Joersz
Recording Engineer on Bonus Track 1 - Jake Kelly
All other songs recorded by Barry Brusseau
Mixed by Dao Strom & Barry Brusseau
Mastered by Timothy Stollenwerk/Stereophonic Mastering
Cassette Sleeve Letterpress Printing by Rory Sparks
Artwork & Design by Dao

With special thanks to Jon Ransom for the recording house.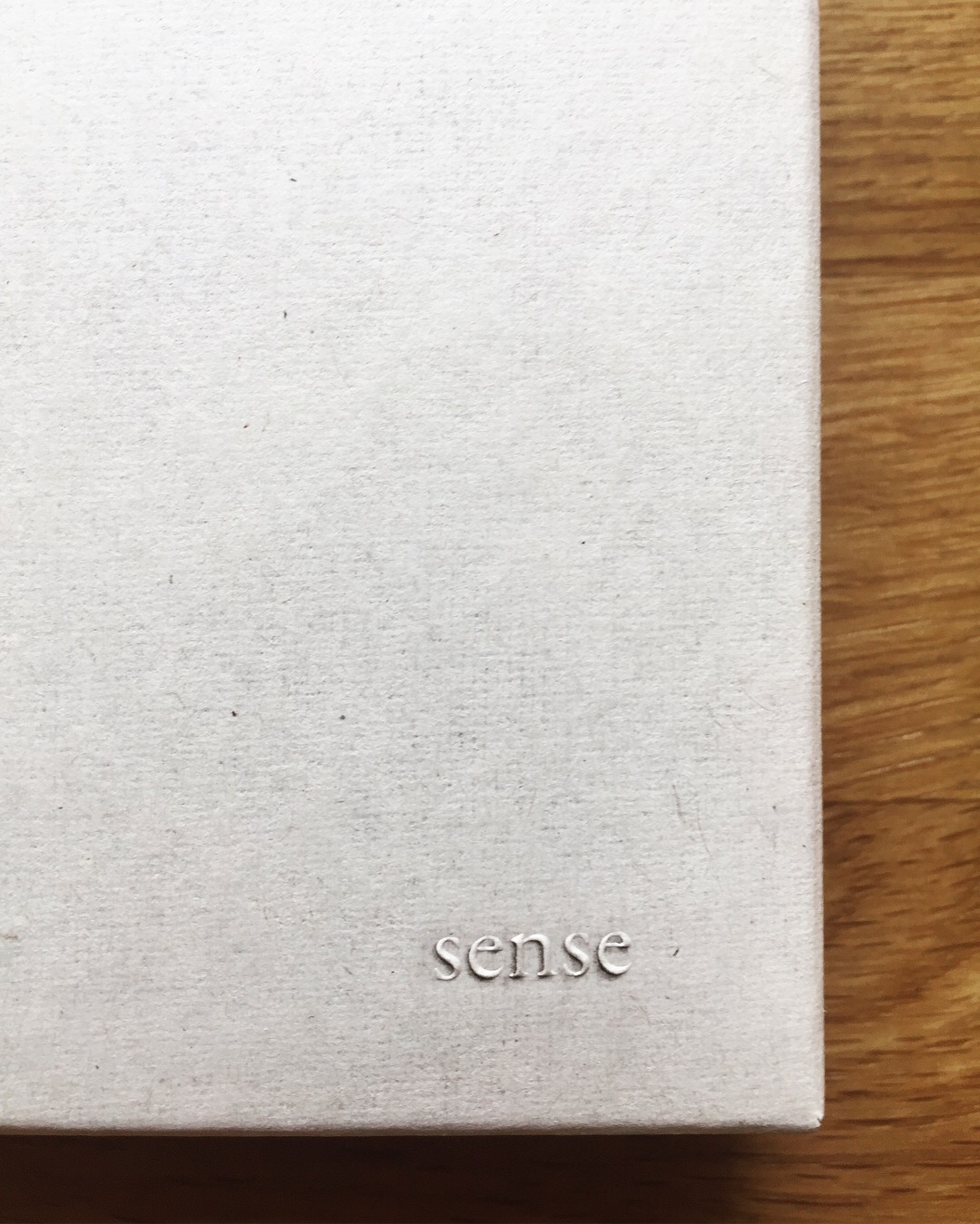 *Early performance Clip of 'Precarious' :